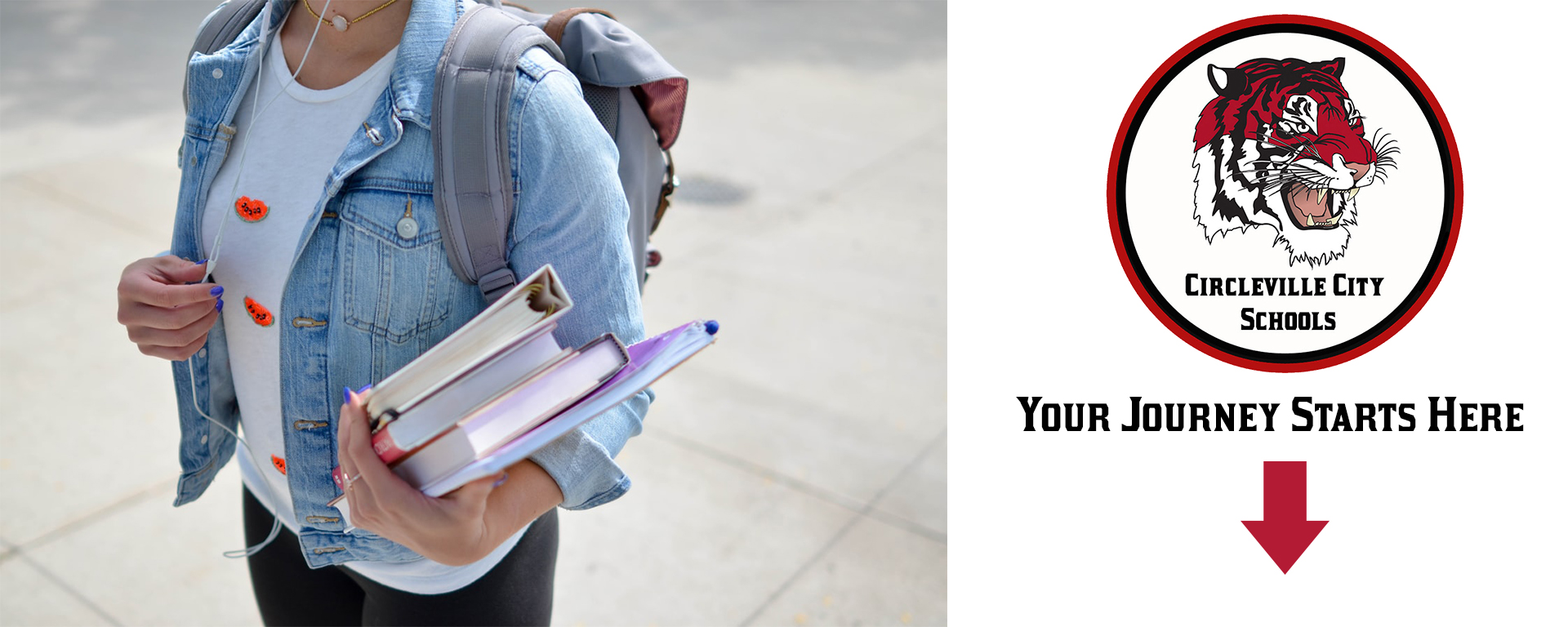 Circleville City Schools are now enrolling kindergarten students for the 2021-2022 school year. We are incredibly excited to welcome in the Class of 2034 and look forward to getting to officially meet our new Tigers in the coming months.
Click here to create your account and register
For the second consecutive year, kindergarten registration will take place entirely online. After your online registration form is received, we will contact you about in-person appointments to verify your information. As a part of the enrollment process, there are number of documents you will need ahead of time to aid in the registration process. These required documents are listed below and can be emailed to enroll@cvcsd.com or dropped off/mailed to 388 Clark Drive, Circleville, OH 43113.
Required registration documents:
– Photo ID for Parent or Guardian
– Copy of Student's Birth Certificate
– Student's Immunization Records
– Custody Orders
– 2 Proofs of Residency (cannot be two of same item)
– Official lease/rental agreement
– Property tax statement
– Utility Bill (within last 30 days)
– Mortgage coupon/closing statement
– Ohio Driver's License with current address
– Special Circumstance form with notary seal
*in addition to 2 proofs of residency
How to Enroll
Circleville City Schools use an all online enrollment portal called OneView. If you are a new parent or guardian with us, you will start by completing a OneView Parent Account in the link above. Once there you will fill out the prompts to create an account, create a secure pin code of your choosing for password recovery, and then move on to the OneView Parent Portal webpage where you will select "enroll a new student." If you are a returning parent with a current Tiger preschool student enrolling for kindergarten, link your child with your child's student ID to your account (provided by your preschool teacher) and select, Submit and View Online Forms from your dashboard.
DOWNLOAD YOUR SIGNING DAY POSTER HERE: We also encourage you to join in on the fun by emailing your child's "Kindergarten Signing Day" photo to information@cvcsd.com or by tagging us on twitter @CirclevilleCity!
Have questions? Call us at 740-474-4340 or see below for step-by-step video tutorials on how to make an account and register in OneView.